---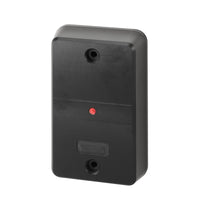 This reader has an integrated construction without the snap-on cover for more rugged duty than standard models.  The D-405 is a 13.56 Mhz smartcardcard reader for mounting on a single gang electrical box.  
Datasheet available here: D405.pdf (farpointedata.com)
If there are questions about compatibility of this reader with your card or application, please email sales@shopandlock.net before ordering.
These professional readers require a door controller to function.